At Stormy Point Village actually didn't plan to shoot here at night, but it was a case of making the most of a bad situation. The night ended up being a lot cloudier than expected, especially in the two locations I had planned to shoot.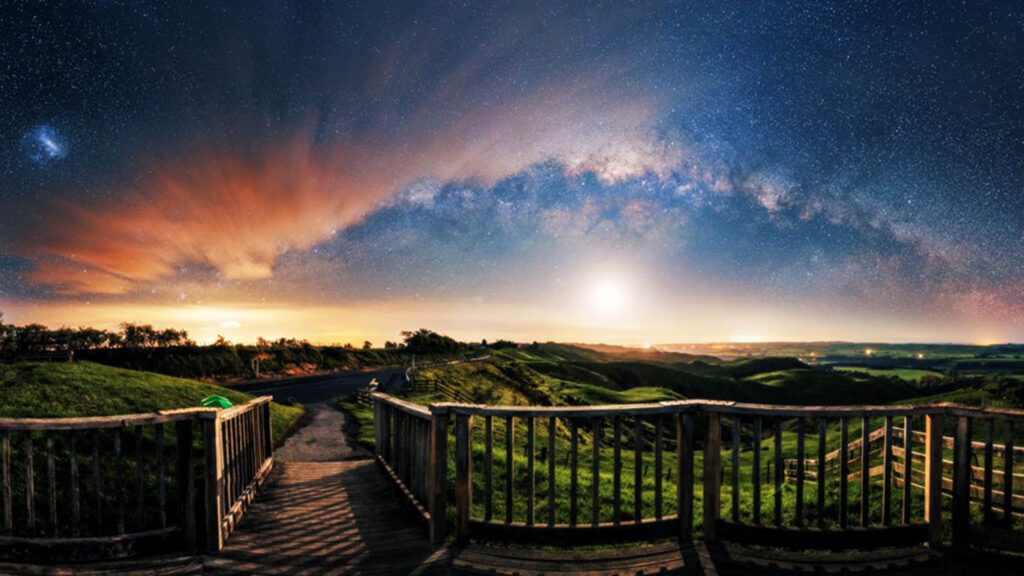 Story: I did shot on Stormy Point before but it didn't stitch well. Because I didn't have a nodal tripod head then. But now I did so I gave it another go. I shot the ground first and mucked up my focus stacking. I didn't cover the railing when I should have but oh well.
The sky was stacked 4 times to cut down noise. The moon was changing the lighting of the scene substantially every second . I had to shoot as fast as possible without it being too noisy. I created this panorama as a 360 image but it worked okay in the Mercator projection too, aside from the bendy railing.
Gear & Custom Settings:
Exif: Nikon D750/Sigma 14-24mm f/2.8 Art
Sky: 15sec, ISO 5000, f/2.8
Ground: 30sec, ISO 5000, f/2.8
Social:
IG: galactic_kiwi
See also: