I was walking back to the car from Dead Horse Point. I'm still in awe over how beautiful the skyway and are how serene the milky way looked dancing over the thunderstorms below. So I stopped and snapped a few more shots here at State Park Utah.
Story: As we are nearing the end of the "milky way season", I just wanted to take a second to thank you all who are a part of this.
I have never had so much fun chasing the skies than this past summer at State park Utah. It has pushed me out of my comfort zone and taken me places I've never been before.
I'll forever be grateful for this. I've found my "happy place" and it's with the stars. Now if only we could do something about all this blasted light pollution back east. LOL!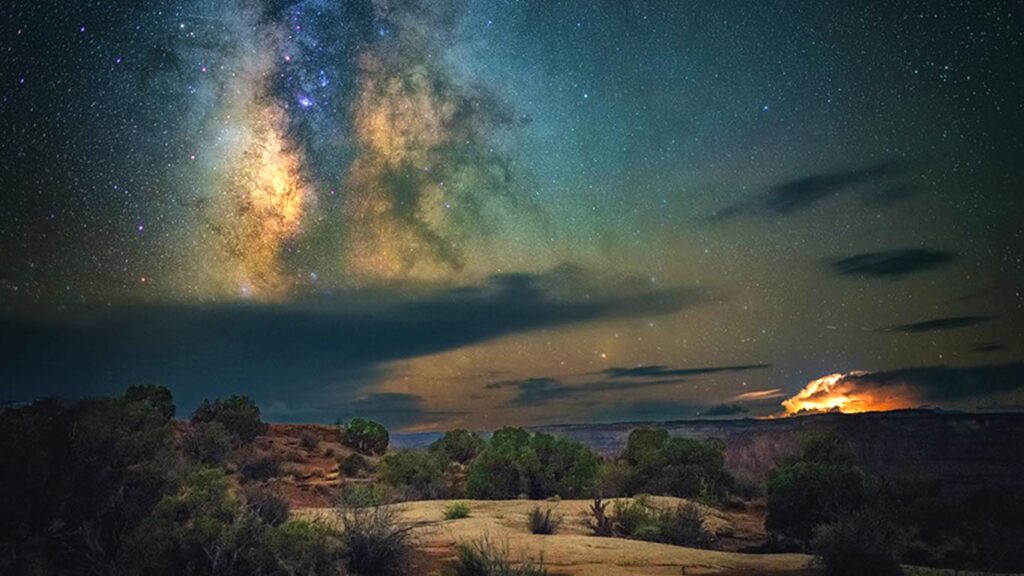 EXIF Data:
Nikon D850 – Sigma Art 35mm 1.4
Sky:
f/1.8, 6-seconds
ISO 5000 (stack of 5)
Ground:
Focus stack: f/2
ISO 2000, 30-seconds