Dubai, the dazzling gem of the Middle East, is a city that never ceases to amaze. With its towering skyscrapers, golden beaches, and luxurious lifestyle, it has become a dream destination for travelers and business enthusiasts alike. In this comprehensive guide, we will take you on an exhilarating journey through the top things to do in Dubai, providing you with the most detailed insights to make your visit unforgettable.
1. Discover the Extravagance of Burj Khalifa
Dubai's Iconic Landmark – Burj Khalifa Standing tall at a staggering 828 meters, the Burj Khalifa holds the title of the tallest building in the world. Begin your Dubai adventure by ascending to its observation decks, At The Top and At The Top SKY, where you'll witness breathtaking panoramic views of the city's impressive skyline. Marvel at the sunset over the desert landscape as the city below lights up, creating a mesmerizing visual spectacle.
2. Explore the Rich Heritage of Dubai Creek
Dubai Creek – A Historical Icon Dubai Creek, a natural seawater inlet, holds the key to Dubai's past. Take an abra (traditional water taxi) ride along the creek, and soak in the captivating sights of ancient trading ports and traditional wooden dhows sailing by. Visit the Dubai Museum, housed in the Al Fahidi Fort, to learn about the city's transformation from a humble fishing village to a global metropolis.
3. Immerse Yourself in Dubai's Old Souks
The Enchanting Souks of Dubai Venture into the bustling streets of Deira and Bur Dubai to experience the charm of traditional Arabian marketplaces. The Gold Souk will bedazzle you with its glittering displays of gold jewelry, while the Spice Souk will enchant your senses with its aromatic spices. Don't forget to haggle with the friendly merchants for unique souvenirs to take back home.
Just beyond this temple (heading towards the Creek) is a colourful alleyway that expats refer to as 'Hindi Lane'. Here, vendors sell religious paraphernalia and offerings to take to the temples: baskets of fruit, garlands of flowers, gold-embossed holy images, sacred ash, sandalwood paste and packets of bindis (the little pendants Hindu women stick to their foreheads). Tucked amid the bustle is a series of staircases leading up to the other house of worship, the Sikh Gurudaba.
Traditional Architecture Museum This magnificent Shindagha courtyard house has seen stints as a residence, jail and police station. Today it houses a thorough exhibit on traditional Arab architecture.Most galleries feature entertaining and informative videos, which the caretaker will be only too happy to start up.0
4. Unwind at the Palm Jumeirah
Palm Jumeirah – A Man-Made Marvel Indulge in luxury at the Palm Jumeirah, an iconic man-made island shaped like a palm tree. Enjoy a stay at one of the opulent resorts and experience world-class amenities and pristine private beaches. For thrill-seekers, the Aquaventure Waterpark promises an adrenaline-pumping experience with its thrilling water slides and attractions.
5. Shop 'til You Drop at Dubai Mall
Dubai Mall – Retail Paradise For avid shoppers, a visit to Dubai Mall is an absolute must. This massive shopping extravaganza boasts over 1,200 stores, featuring renowned global brands and local boutiques. Apart from shopping, visitors can explore the Dubai Aquarium & Underwater Zoo, an incredible underwater world teeming with fascinating marine life.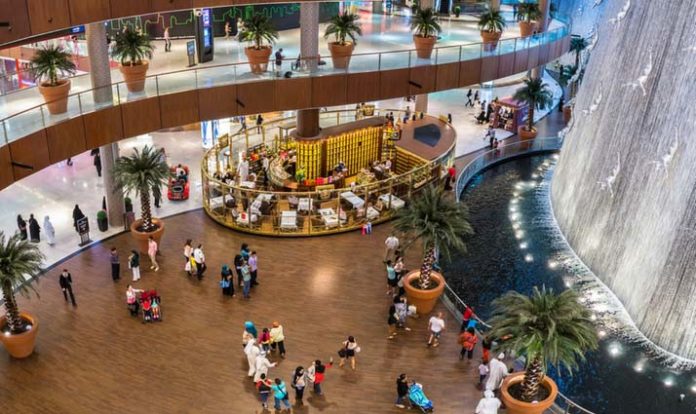 Things to know: Malls in Dubai open from 10am to 10pm Sunday to Wednesday, from 10am to midnight Thursday to Saturday,and later during the Dubai Shopping Festival and Ramadan (often until 1am).
Try before you buy and ask about return policies, especially for gifts. Many stores offer returns for store credit only.
6. Experience the Extravagance of Dubai Marina
Dubai Marina – Urban Wonderland Dubai Marina is a trendy district where modern architecture meets waterfront living. Take a leisurely stroll along the promenade, lined with chic cafes and restaurants, and soak in the vibrant atmosphere. Alternatively, opt for a relaxing cruise to admire the skyline while dining under the stars.
If you are vegetarian then we got good news for you as well. Dubai and Abu Dhabi are good for vegetarians, with lots of Asian and sub-continental cuisine on offer. The idea of organic food is still quite new.
7. Marvel at the Dubai Fountain Show
Dubai Fountain – A Symphony of Water and Light Situated right outside the Dubai Mall and Burj Khalifa, the Dubai Fountain is a spectacular show that captivates visitors with its choreographed water dance set to melodious tunes. Don't miss the opportunity to witness this awe-inspiring spectacle that leaves spectators spellbound.
8. Discover the Cultural Gem – Jumeirah Mosque
Jumeirah Mosque – A Serene Beauty For a deeper understanding of Islamic culture and architecture, visit the Jumeirah Mosque. With its stunning white facade and intricate detailing, this mosque is not only a place of worship but also a reflection of Islamic artistry. Non-Muslim visitors can participate in guided tours to learn about Islamic traditions.
9. Experience Thrills at Dubai Parks and Resorts
Dubai Parks and Resorts – Family Fun Extravaganza If you're traveling with family, Dubai Parks and Resorts offer an array of theme parks, including Motiongate Dubai, Bollywood Parks Dubai, and Legoland Dubai. Embark on thrilling rides, live shows, and interactive experiences that cater to all age groups.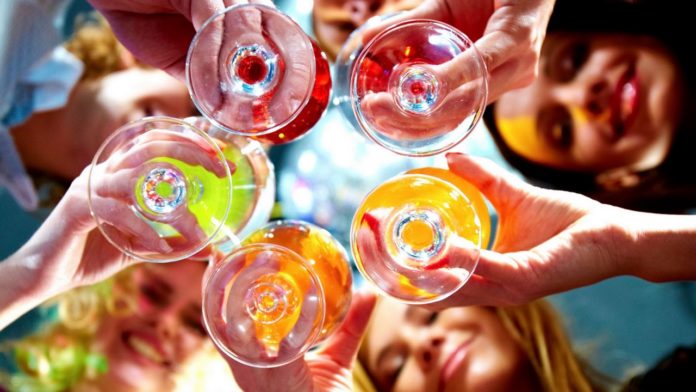 10. Embark on a Desert Safari Adventure
Desert Safari – An Exhilarating Experience Escape the glitz of the city and venture into the serene desert landscape with a desert safari. Experience the heart-pounding thrill of dune bashing, camel riding, and sandboarding. As the sun sets, savor a traditional Arabian dinner under the stars while enjoying captivating cultural performances.
Conclusion
In conclusion, Dubai is a destination that has it all – from modern extravagance to rich cultural heritage. As you follow this guide and explore the top things to do in Dubai, you will undoubtedly be enchanted by the city's charm and allure. Dubai's constant pursuit of excellence and innovation creates an experience like no other, making it a place that truly stands out among the world's top travel destinations.
So, what are you waiting for? Pack your bags, embark on a journey like no other, and discover the magic of Dubai! Whether you seek adventure, relaxation, or cultural enrichment, Dubai will leave you with memories that will last a lifetime.