This Milky Way (Mordor) capture ended up being almost a catastrophic failure for a few reasons. First I left without my tripod and didn't realize until 40 minutes from home. Usually I leave it in the back of the car but I was driving a different car this time and hadn't transferred it over.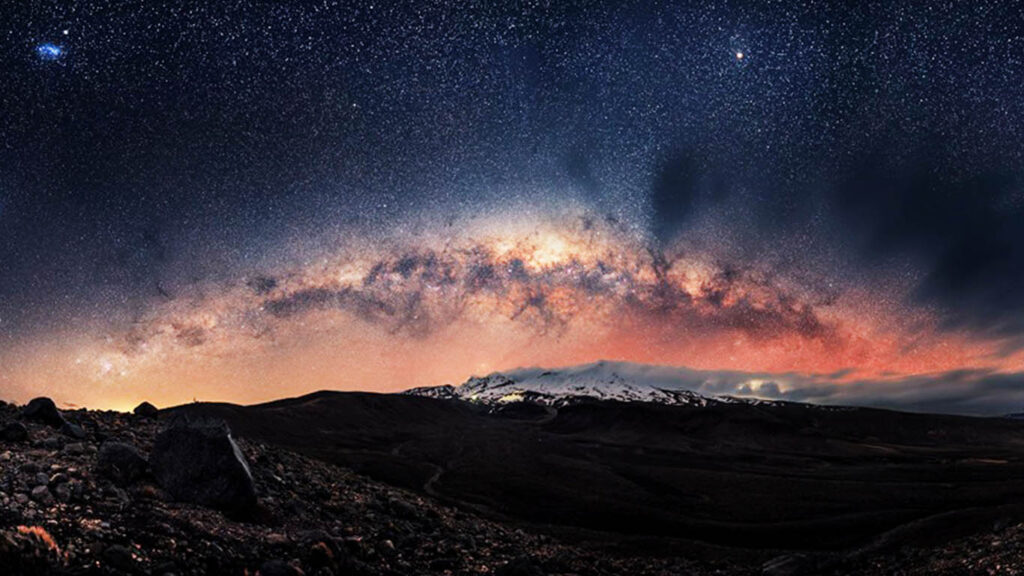 Story: The wind picked up and a gust caught my camera on a solid tripod and tipped it over. I managed to catch it just before it hit a rock. It still clipped the rock enough to pop the internal flash, but no damage seemed to be noticeable. This image represents Mordor the Middle-earth.
Overall I'm pretty happy with it, although I didn't get to finish my focus stacking because it was getting too dangerous to shoot.
Social: instagram.com/galactic_kiwi
Gear & Custom Settings:
Exif: Nikon D750/Sigma 50mm Art
224 shots incorporated into a panorama
Sky: ISO 5000, f/2, 8 sec (stacked 4 times)
Ground: ISO 5000, f/2.8, 120 sec
See also: