Senja the island in Norway keeps on delivering stunning views like this at Lovatnet. The name of this gorgeous lake in the highlands surrounded by mountain ranges. Because when the water is very still, you're in for a stunning mirroring show. The fall is also the best season to have both Milky Way and aurora aligned early in the evening. taken around 10pm right after the transition between astronomical twilight and night time.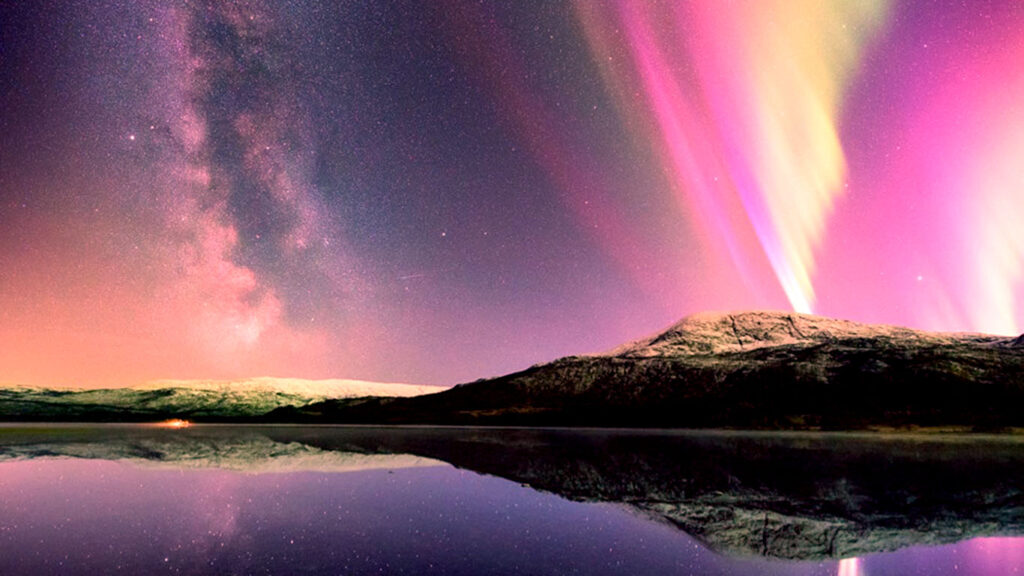 Story: This time of night is crucial if you want to take a pic like that because you need the aurora oval not rotated too much overhead to still make out and work on the Milky Way. You also want a colorful (high density) and faint aurora like that one to be able to track the sky and get a longer exposure to keep the stars sharp. I tracked 15" with the Vixen Polarie. I also made a time-lapse which will be part of my next time-lapse movie, and this frame is the first of the sequence!
Social: https://www.instagram.com/adphotography2410/
Gear & Custom Settings:
Canon 6Da + Sigma 14mm f1.8 Art
Single, f2.8, ISO 6400, 15", tracked with Vixen Polarie
Edited in Lr/Ps.
See also: