Mont Blanc Mountain is one of the most peaceful places that I have visited in my life. This amazing beauty I had visited in 2016 in France Alps. Being as photographer I'm always fascinated and attracted to the mountains of the world.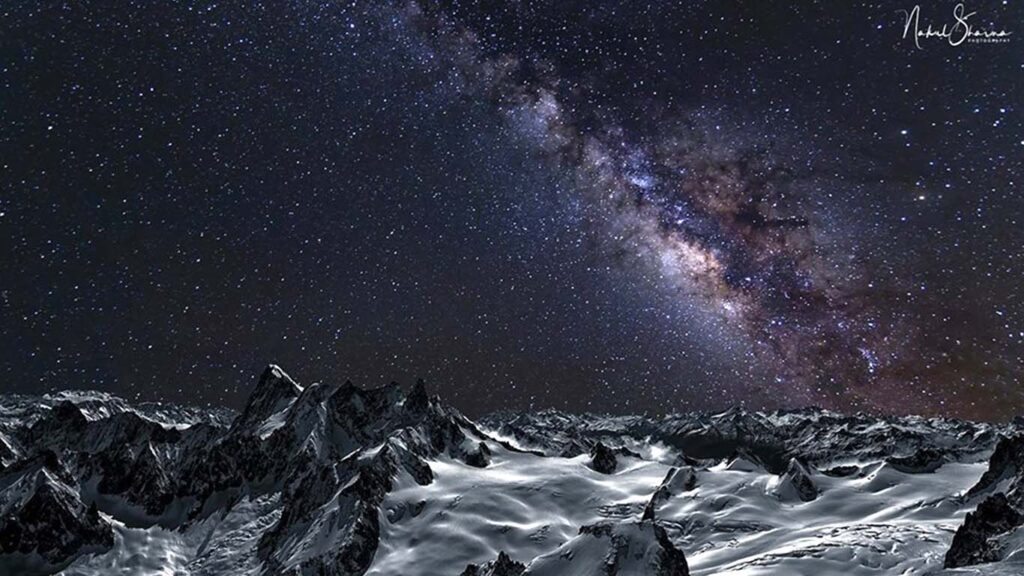 Story: I always thought how it would be at night with Milky Way rising above these high mountains. I composed the one to satisfy my imagination and wish. Composite shot from FRANCE and Milky Way from SPITI Valley.
So I call it when INDIA MEETS FRANCE, Or himalaya mountain meets APLS.
See also: