Northeast United States, I started planning this photo using the photopills app back in May of 2017 after browsing Adirondack hashtags on Instagram. On July 15th, I drove 4 hours north for a test run and location scout. Hiking about 3-4 hours of hiling (depending on the trail you take) i was blessed with this view. I instantly fell in love! It's easily one of the most beautiful spots I've ever seen in the Northeast United States. The night was plagued with clouds and an early rising moon. I knew I'd be back the following week for the new moon.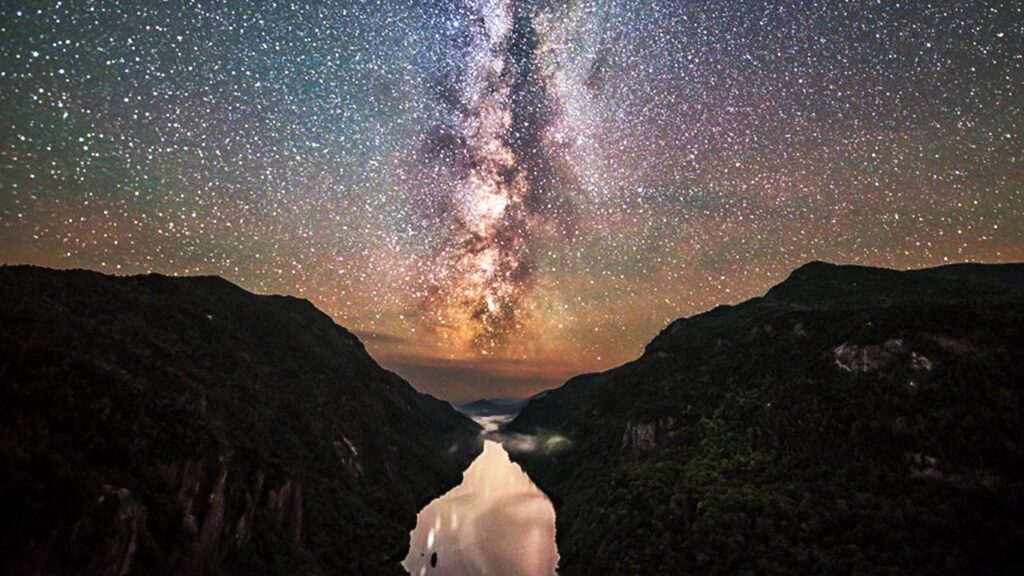 Story: On July 22nd at Northeast United States, my backpacking group and I were warned, by the park rangers, that there have been several mischievous bear encounters at the campgrounds which are about a 45-minute hike from the view. That didn't stop us from marching on!
After setting up camp at 5pm, I hiked up to the Northeast United States for the view and met another photographer. With my camera gear in hand, clouds started to roll in and it down poured for about 45 minutes. The other photographer left, I hid under a tree waiting for it to pass.Waited and then waited some more, until finally around 1am, it started to clear up. I took this photo at 2:10am luckily, no bear encounters that night!
Thanks for reading!
Gear & Custom Settings:
Foreground: f2.8 104 seconds ISO 3200 at 14mm
Background: f2.8 25.00 seconds ISO 3200 at 14mm (10 photos stacked)
Nikkor 14-24mm
Nikon D750
Processed in LR, PS
Social:
See also: